This post was originally published on this site
https://allrapnews.com/wp-content/uploads/2023/09/Best-of-sneakers-2023.png
After close to 20 years languishing in Nike's archives, the return of the ACG Watercat feels right on time. The freaky aughts-era sneaker pulls inspiration from woven leather sandals, but thanks to its quick-drying uppers and wide footbed, it skews more water shoe than huarache. If you've got a raucous poolside bash on the calendar, few sneakers will service you better—and annoy the "old heads" more effectively.
When it comes to sneaker collaborations, Comme des Garçons has its approach on lock. Take a classic silhouette, do it up in a monochromatic color scheme, add a logo hit on the back, and boom: another hit is born. Are the Terminators the flashiest, most innovative shoes on this list? Not really. Are they still an ultra-covetable riff on one of Nike's all-time-great basketball sneakers? Absolutely.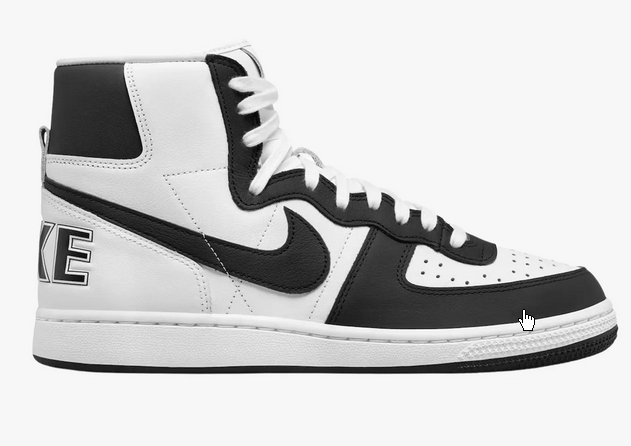 Last year, Brain Dead took a romp through Oakley's archives and came back with something entirely unexpected: a hulking, trail-ready sneaker known as the Chop Saw. The LA brand's decision to shirk Oakley's backlog of gleaming wraparound shades was a flex, sure, but a year after Brain Dead and the Oakley Factory team revived those neoprene kicks, it still feels like the right call. In 2023, the two brands linked up yet again to lop the back off the Chop Saw, turning one of the coolest sneakers on the market into one of the coolest mules on the market. Aprés hiking vibes have never looked so freaky.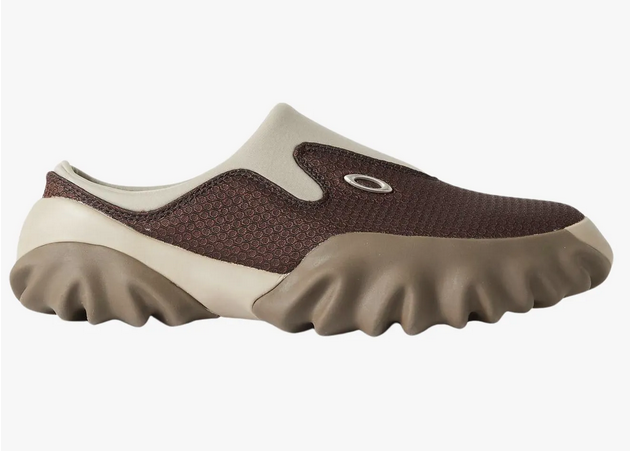 Do you need another pair of anxiety-stoking Sambas? Probably not—but when they're cosigned by Grace Wales Bonner, the designer responsible for kickstarting the Samba resurgence in the first place, it's futile to resist their allure. For her latest tie-up with the Three Stripes, the British wunderkind once again reworked the classic training shoe, kitting out the silhouette in premium suedes and mouth-watering shades of toffee, and leaving the OG extended tongue intact. Better yet, you don't have to scour StockX to buy 'em. An early sign that the Samba train is gradually rolling to a halt? Unlikely. Ignore the online chatter, and you'll see what GWB has seen all along: the Samba is an objectively great shoe that still looks, well, objectively great with everything you throw at it.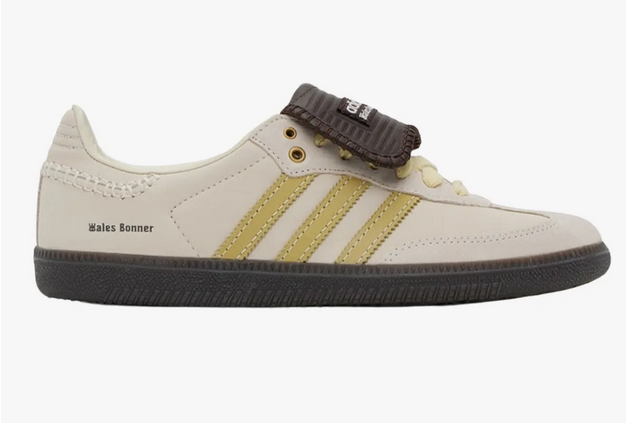 Indie darling Sandy Liang spent the last decade growing her range of fluffy fleece jackets into a full-blown fashion label, one that stages runway shows and collaborates with retail juggernauts like Target. Her subtle take on Salomon's RX Moc, the daintiest silhouette in the French brand's repertoire, marries her penchant for peppy details with Salomon's outdoors-y bona fides, kitting out the tongue with a subtle floral print but leaving the rest of the silhouette largely untouched. Sure, the mesh uppers will help your dogs breathe trudging up the trails, but they're also just a great opportunity to flex your kookiest socks.